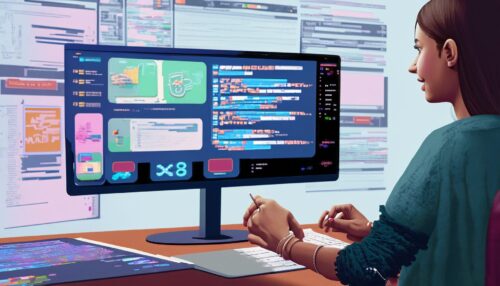 MPDI Media offers the lowest price on Roku brightscript apps. Our expert Roku developers and system will have you up and running in under 5 minutes.
When you bring your dreams to Roku, we help you actualize that dream. MPDI Media is the best company  you can work with.
Roku is a platform that lets you get your content across to your audience. While you have the idea, we at MPDI Media can turn it into reality. With our services, you can become a publisher with less time and effort.
Rather than bothering with Roku BrightScript scripting language and the SceneGraph framework, we take the long process off the equation and let you have a customized channel in less time than you can imagine.
You do not have to bother about learning the Roku programming language when creating a channel on Roku.
We Fastrack the process and get you your channel published through our unique services.
If you want to go into Roku app development, you can use our detailed Roku app development tutorial. We have the best Roku channel development tutorial you can harness for your Roku channel.
For optimum customer satisfaction, we have published over 200 channels, which were carefully selected to suit and meet your needs. Also, we have an excellent reputation for customer service and work ethics. We let you choose the kind of Roku channel you want to open, and we make it happen. You can open a free channel or a paid channel with us. As a Roku developer, we have packages that ensure continuous customer support for you. We have lessons that help you make the best of the Roku developer mode.
Still, wondering if we are a great choice?
Our team comprises experts and professionals in the field with over 30 years of experience. Our codes are always clean, and our channels are innovative.
We are experts in every aspect of monetization and media management.
MPDI Media is reliable for Maintenance after deployment.
We do not just create your channel and let you handle it alone and see you through to the tiniest detail. You can count on us for media maintenance to ensure a smooth experience for your audience consistently.
Contact us with any questions!
#1 Roku Development without the Headache.
-No coding experience needed
-Cloud-based system
-Easy-to-use Dashboard
-MPDI offers the lowest price, better than any other company
Official Roku Brightscript Development and Cross Platform Development Solution.
With us, you'll feel heard. We listen to our client requirements and then select the right solution that fits. We care for your business as our own, take a sincere interest in it, and genuinely want to help your company reach its potential.
How To Monetize Your Roku Channel
Roku represents one of the best business opportunities for any entrepreneur. Did you know that almost one-third of all U.S connected
television users are on Roku? The number will only keep on improving in the coming years.
That is why you need an excellent Roku developer while learning how to monetize your channel. Here is everything you must know about the
monetization of your Roku channel.