The Power of Mobile Application Development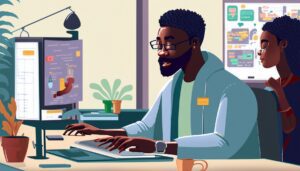 In the digital age, mobile application development stands as a pivotal force that drives innovation and enhances user experiences. As businesses continue adapting to the ever-evolving technological landscape, they find mobile application development to be indispensable. Let's delve into the world of mobile app development and explore its significance in today's digital ecosystem.
Unlocking Opportunities with Mobile Apps
Mobile applications have revolutionized the way we interact with technology. From ordering food and hailing rides to managing finances and staying connected with loved ones, there seems to be an app for everything. Businesses have not only recognized but also harnessed the potential of mobile apps to reach a wider audience, increase brand visibility, and boost revenue.
Seamless User Experiences
One of the key advantages of mobile apps is their ability to provide seamless and user-friendly experiences. Unlike traditional websites, apps are meticulously designed to optimize functionality on a smaller screen, making navigation effortless. This ensures that users can access information and perform tasks with ease, ultimately leading to higher levels of customer satisfaction.
Embracing a Mobile-First Approach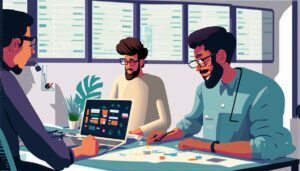 In the realm of web development, the concept of a "mobile-first" approach has gained prominence. This approach emphasizes designing and developing for mobile devices before considering the desktop version. By doing so, businesses ensure that their mobile apps are not only responsive but also load quickly, delivering a consistent experience across various devices.
Leveraging the Power of Personalization
Mobile apps enable businesses to gather valuable data about user preferences and behavior. This data can be effectively leveraged to personalize the user experience, delivering content and recommendations that are tailored to individual needs. Personalization not only enhances user engagement but also fosters customer loyalty.
Driving Business Growth
Mobile application development isn't limited to just enhancing the user experience; it's also a powerful tool for driving business growth. Through in-app purchases, subscriptions, and targeted advertisements, businesses can directly generate revenue from their apps. This revenue stream can be a game-changer for startups and established enterprises alike.
Security and Trust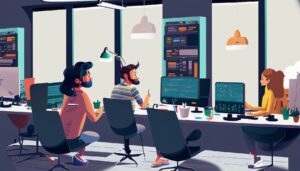 Security is a paramount concern in today's digital landscape. Mobile app development allows businesses to implement robust security measures, protecting user data and fostering trust. Secure apps are less vulnerable to cyber threats, ensuring that users can confidently use them.
Conclusion
In summary, mobile application development stands at the forefront of digital innovation. It empowers businesses to connect with users on a more personal level, enhances user experiences, and drives revenue growth. Embracing a mobile-first approach and prioritizing security are essential steps for any organization looking to thrive in the competitive digital landscape. So, whether you're a startup or an established enterprise, investing in mobile app development is a strategic move that can lead to long-term success.
Don't miss out on the immense potential that mobile apps offer. Get started on your mobile application development journey today, and watch your business soar to new heights.