The World of App Development Tools: Empowering Your Ideas with MPDI Media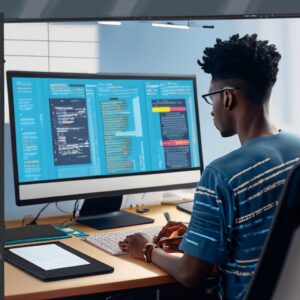 In today's fast-paced digital landscape, the importance of effective app development tools cannot be overstated. They serve as the foundation upon which innovative ideas are brought to life, allowing individuals and companies to create user-friendly and impactful applications. MPDI Media is at the forefront of this revolution, offering excellent solutions for app development. In this blog, we'll explore the fascinating realm of app development tools and delve into how MPDI Media stands out as a trusted partner in this field.
The Evolution of App Development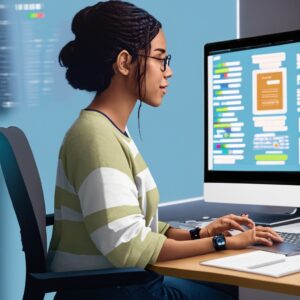 From Humble Beginnings to a Digital Revolution
App development has come a long way since its inception. Back in the day, creating applications required an extensive understanding of complex coding languages. However, with technological advancements, user-friendly tools and platforms have emerged to simplify the process, making app development accessible to a wider audience. Today, we have a plethora of options at our disposal, each catering to different needs and preferences.
Understanding App Development Tools
What Are App Development Tools?
App development tools are software or platforms designed to facilitate the creation, testing, and deployment of applications. They streamline the development process, reduce errors, and enhance productivity. These tools are indispensable for both seasoned developers and newcomers in the field.
Types of App Development Tools
There are several categories of app development tools, each serving a specific purpose:
Integrated Development Environments (IDEs): These comprehensive platforms offer a suite of tools for coding, debugging, and testing applications. IDEs like Visual Studio and Android Studio are popular choices among developers.

App Builders: App builders are perfect for those with little to no coding experience. They offer a drag-and-drop interface, simplifying app creation. Platforms like Appy Pie and Bubble are great examples.

Frameworks and Libraries: These are pre-written pieces of code that help developers build applications more efficiently. Popular frameworks include React Native and Angular.

Testing Tools: Ensuring the quality of your application is crucial. Testing tools like Appium and TestFlight assist in identifying and resolving issues.
MPDI Media: Your App Development Solutions Partner
Who We Are
MPDI Media is a pioneering company in the app development industry, specializing in creating cutting-edge applications across various domains. With a dedicated team of experts, we have successfully delivered high-quality solutions to clients worldwide.
What Sets Us Apart
Experience and Expertise: With years of experience in app development, we possess a deep understanding of the industry's nuances. Our team comprises seasoned professionals who excel in their respective domains.

Tailored Solutions: We believe in the power of customization. Our approach is to develop applications that align with our clients' unique needs and objectives. No one-size-fits-all solutions here; every project is special to us.

Cutting-Edge Technology: We stay up-to-date with the latest industry trends and technologies. This ensures that our clients receive applications that are not only functional but also modern and user-friendly.

Quality Assurance: At MPDI Media, we are committed to delivering top-notch quality. Rigorous testing and quality assurance processes are integral to our work, ensuring that your application runs seamlessly.

Client-Centric Approach: We take pride in being client-centric. Our team collaborates closely with you throughout the development process, ensuring your vision is brought to life.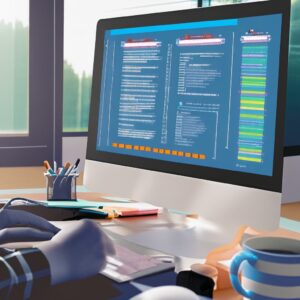 Success Stories
Our portfolio is a testament to our capabilities. We have successfully delivered applications in various domains, including:
E-commerce: Empowering businesses to thrive in the digital era with robust and user-friendly e-commerce applications.

Healthcare: Transforming the healthcare industry with innovative and user-centric healthcare apps.

Education: Facilitating learning and knowledge sharing through interactive educational applications.
Conclusion
The world of app development tools is a dynamic one, constantly evolving to meet the demands of the digital age. MPDI Media stands as a reliable partner, offering top-tier solutions that empower your ideas and make them a reality. Whether you are an entrepreneur, a startup, or an established business, our expertise and commitment to excellence make us the perfect choice for your app development needs. Join hands with MPDI Media, and let's turn your vision into a thriving application that leaves a lasting impact on your audience.