Top App Development Services: MPDI Media - Your Smart TV App Partner
In the digital age, businesses are constantly seeking innovative ways to reach and engage their target audience. Mobile applications have become a cornerstone of this strategy, and when it comes to smart TV apps, the possibilities are endless. Welcome to MPDI Media, the top app development company that specializes in providing cutting-edge app development services. Let's explore how we can take your business to the next level through our expertise in smart TV app development.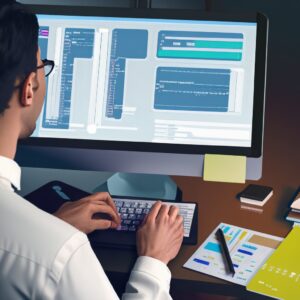 The Rise of Smart TV Apps
Understanding Smart TV Apps
Before we dive into the capabilities of MPDI Media, it's essential to understand the significance of smart TV apps. These apps are specially designed to run on smart television platforms, providing a unique and immersive experience for users. With the increasing popularity of smart TVs, having a dedicated app can be a game-changer for your business.
Why Choose MPDI Media for App Development Services?
At MPDI Media, we take great pride in being a top app development company with a strong focus on smart TV apps. Here's why you should consider us for your app development needs:
Expertise in App Development Services
Our team of skilled developers possesses extensive experience in creating smart TV apps and other mobile applications. We understand the intricacies of app development and are well-versed in harnessing the latest technologies to deliver exceptional user experiences.
Tailored Solutions
We believe that one size does not fit all. Each business is unique, and our app development services are tailored to meet your specific needs. Whether you want to create a streaming app, a gaming app, or an app for e-commerce, we've got you covered.
User-Centric Design
User experience is at the heart of every app we develop. Our designers ensure that the interface is intuitive, visually appealing, and easy to navigate, making sure your audience has a seamless and enjoyable experience.
Integration and Compatibility
MPDI Media ensures that your smart TV app seamlessly integrates with various platforms, ensuring broad compatibility. Whether it's Android TV, Apple TV, or other smart TV platforms, your app will perform flawlessly.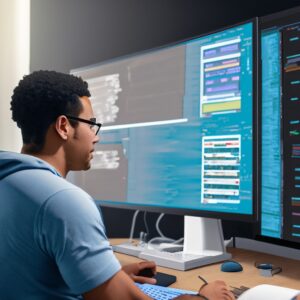 The Benefits of Our App Development Services
Expanding Your Reach
Smart TV apps open up a whole new avenue for reaching a broader audience. With more people embracing smart TVs, having an app can help you tap into this growing market.
Enhanced User Engagement
Engagement is key in the digital realm, and smart TV apps can provide an interactive and immersive experience. From interactive advertisements to gamified content, you can keep your audience engaged and interested.
Monetization Opportunities
Smart TV apps offer various monetization opportunities. You can generate revenue through ads, in-app purchases, or subscription models. Our app development expertise can help you maximize your revenue potential.
Case Studies: MPDI Media's Success Stories
Case Study 1: Streaming Service App
One of our clients, a renowned streaming service provider, approached us to create a smart TV app. Our team developed a user-friendly and visually stunning app that allowed seamless streaming of content. Within a year, the app had millions of downloads, significantly increasing our client's user base.
Case Study 2: E-commerce App
A leading e-commerce business sought our services to create a smart TV app for their platform. The result was a shopping app with a user-centric design and easy navigation. The app saw a remarkable increase in sales and customer engagement.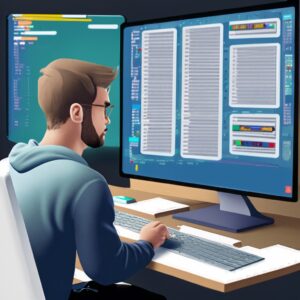 Final Thoughts
In today's fast-paced digital landscape, having a presence on smart TV platforms is a strategic move that can take your business to new heights. MPDI Media, a top app development company, is here to help you harness the potential of smart TV apps. Our expert team, tailor-made solutions, and user-centric approach make us the ideal choice for your app development services.
Contact us today to explore the endless possibilities that smart TV apps can bring to your business. Let us join you on this exciting journey of innovation and growth. Together, we can create an app that will captivate your audience and drive success for your business. MPDI Media is your partner for top-notch app development services, tailored to your unique needs.