MPDI Media is known for building compelling Roku solutions for many entertainment and media brands in the industry. We have a team of highly experienced Roku developers on board who will bring you the knowledge you need to monetize your Roku channel. Through our services, you can differentiate your product from your competitors with a custom Roku app development service in no time.
So, if you are looking for the best Roku app solution, look no further than MPDI Media. Here is everything you need to know about our services.
What Our Roku App Development Service Entails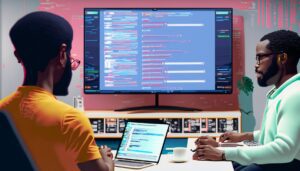 Here is everything you will get from our Roku app development service:
1. Experienced Roku Developers
We have some of the most experienced and passionate Roku developers on our team. They have decades of experience to guarantee you are getting the most out of your Roku channel. Our developers work on your app from start to finish.
They bring their expertise, technical knowledge, skills, and much more to guarantee you receive excellent service during this journey. Our experience sets us apart as it allows us to offer you robust solutions in no time.
2. In-House Development
Everything happens within MPDI Media because we don't outsource our services to third parties. All the codes, testing, and everything else happen inside our office. Because of this, the solutions we offer are powerful and will take your app development to the next level.
We have people for all aspects of app development to get the top solutions for app development. When you opt for our service, we will guide you through the entire process to make an informed decision in no time.
3. Custom Roku App Development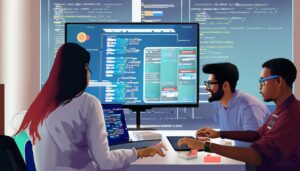 Set yourself apart from your competitors by opting for our custom Roku app development. We offer you something that goes beyond the basic template solutions. You can work with our team to build the features you need so you can deliver a high-quality experience to all your users.
Our team works with you at all times and listens to what you have to say so we can offer you something that satisfies your Roku app development needs. You are free to make any changes you like throughout the process because it is your app and channel. So, use our custom Roku app development to stay ahead of the curve and offer a fantastic user experience.
4. Handling Technical Delivery
Finally, we also handle the app submission to the Roku Channel Store. That includes gathering assets, listings and descriptions, technical delivery, regional submission, and much more. So, you can sit back and relax while we handle all these aspects of Roku app development.
Connect With MPDI Media Today
If you want more information regarding our Roku app development service, be sure to connect with us today. We offer all the services you need to get the most out of your Roku channel or app. So, please feel free to get in touch with us today, and our team will assist you further.