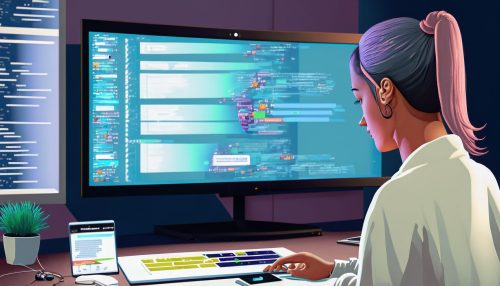 Hire Roku Developer Services to Benefit Your Business
Are you struggling to grow your audience? Do you need a way to connect to viewers and begin making money? If you do, then the best way is to hire certified Roku Developer Services to help you connect with viewers.
That is because no other streaming device comes close to the audience base of Roku. Because of this, you can successfully monetize with the right strategy. If you want to produce a quality channel within budget and on time, you must consult Roku Developer Services.
Here is everything you must know about Roku Developer Services and your business.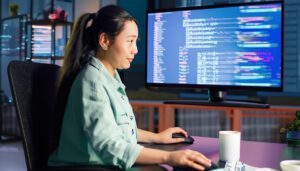 Questions To Ask During Roku App Development
As a business, you must ensure that your Roku app development is successful. Apart from that, it is essential for you to take advantage of the Roku developer model. Here are a few questions to ask to help you get there:
Will you offer content for free, pay-per-view, display ads, or charge a subscription?
 What kind of content is most valuable to your audience and business?
 How are you planning to integrate a Roku channel into your digital marketing strategy?
 Do you have all the capabilities to manage a high-quality streaming service such as servers, content production, bandwidth, etc.?
Answering these questions is crucial for Roku app development. It will help you understand what route is best for you and help you to understand how to make money with Roku channel. Roku Developer Services will help you answer these questions and suggest you the best route.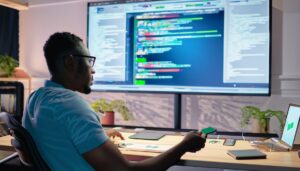 Top Ways Roku Developer Services Mode Can Benefit Your Business
Here are the top ways your business will benefit from hiring a Roku developer:
1. Opportunity For Brand Exposure
Roku app development provides ample opportunities to users for brand exposure and identity. If you are struggling with exposure, Roku can be one of the best routes for you. That is why hiring a Roku developer is crucial during this process.
The developer will help you start on the right foot to create one of the best Roku apps and channels. They will determine if Roku app development is the right strategy for your company regarding brand exposure.
2. Tried And Tested Strategies
A Roku developer will offer you some of the best strategies that will take your Roku channel to the next level. Such strategies are tried and tested to help businesses monetize from Roku. Yes, hiring a developer can be expensive, but they offer a high ROI in the long run.
A developer will ensure you create a fantastic channel and bring the traffic and revenue you need. So, if you want expert advice, you must consult a Roku developer for your business.
Final Words
That was your complete guide to understanding how a Roku developer can help you transform your business in no time. So, begin your search today and hire one of the top Roku app developers for your business. Once you do, you will benefit in many ways you never thought of before. After all, Roku is one of the best streaming devices, and you must keep up with the changing times. For more information on Roku app development, contact us now.
How to Make Money With a Roku 
Channel
Roku represents one of the best business opportunities for any entrepreneur. Did you know that almost one-third of all U.S connected
television users are on Roku? The number will only keep on improving in the coming years.
That is why you need an excellent Roku developer while learning how to make money with a Roku channel. Here is everything you must know about the
monetization of your Roku channel. Read More